Witness growth of Dholera SIR, a Trillion dollar Smart City in Making
Why Invest in Commercial, Industrial, and Residential NA Land in Dholera SIR a Trillion-Dollar Smart City in Making?
Dholera SIR is fast emerging as the hotspot for both commercial and industrial investment. The city is expected to have its self-sustaining ecosystem comprising of various economic drivers via elements like social infrastructure, logistic and utility infrastructure, & overall industrialization.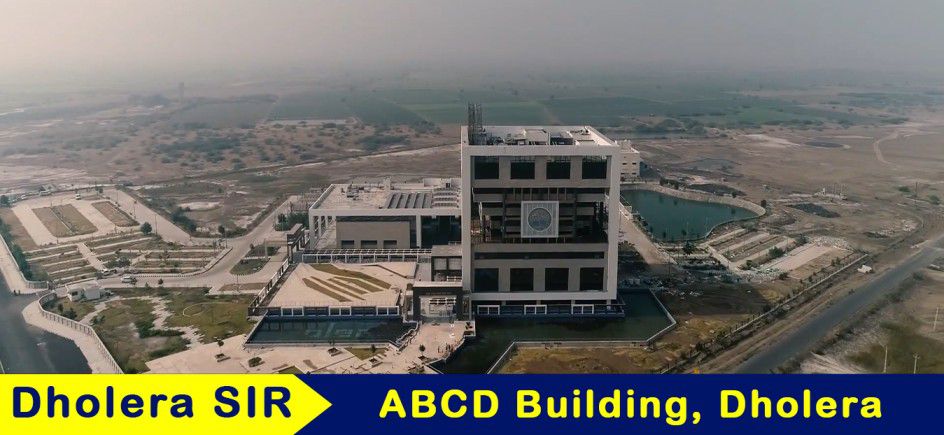 Now, a city that is complete in all respects is sure to attract commercial & industrial investment. It makes a lot of sense for commercial and industrial establishments to set up their base in Dholera SIR and witness huge success and growth in a short span of time. Smart Homes Infrastructure being the most innovative developer owns huge land holdings and aims to develop the project with RERA compliance inside Dholera SIR.
Why Dholera SIR?
Connectivity Network – Boasting the second largest road network in the world, Dholera is not just connected with roadways but also rail and airways. With the approval of an International airport and the Metro Rail system that will link it directly to Ahmedabad city, DSIR is making its way to the future.
So, these are the reason why industrial and commercial investment will witness a spiraling growth in DSIR. This 'Trillion Dollar Baby' is strategically located and is going to be one of the biggest Smart and Sustainable Greenfield City.
Land Appreciation at Dholera SIR
In next 2 decades the entire land of Dholera Greenfield city will be valued at approx a billion dollar! From almost nil in land value to a billion dollar real estate asset in 2 decades since 2010 it will be a commendable story.
Every year the infrastructural development is happening in Dholera and that is adding value to the land of Dholera year by year. Today the average value of land/sub plot sold in the projects inside and outside special investment region is in the range of ₹ 2,000 to ₹ 4,000 per sq meter.
In next 20 years, the organisation expect that the land appreciates to the today's rate of land in Ahmedabad which is around ₹ 2 lakh per sq meter on an average and the company apply today's rate of Ahmedabad to Dholera Smart City's developable area of 420 square kms inside SIR and 100 square kms approx on the border and outside SIR, then the total 520 square kms will be valued at more than 1 trillion USD.
Smart Homes Infrastructure "The Most Innovative Developer In Dholera SIR"
Smart Homes Infrastructure Pvt. Ltd. is the most prestigious Real Estate Developers and one of the fastest-growing companies with the prime focus on Dholera Special Investment Region.
Smart Homes Infrastructure has land parcels in Residential, Commercial & Industrial Zone inside & outside of DSIR. With a mission of building Smart India with self-sufficient and enduring townships the company is constantly acquiring land inside & outside of DSIR. Smart Homes as the name implies is the most advanced developer has brought the Joint Venture Models where organization can become strategic investment partners & can maximize their ROIs. In COVID times it has fulfilled the NRIs demand for investing in DSIR and has attracted the investment from most prominent cities of Gujarat. Company plans for developing 2000 plus acres of land in most premium locations of Dholera SIR.
About the Author
Ms. Meenakshi Khurana, Managing Director of Smart Homes Infrastructure is the Premium Real Estate Developer in Dholera SIR.
Prioritizing innovation accompanied by numerous land parcels in Dholera SIR with the prime focus in town planning 1, 2 & 11 sub-TPs is sure to bring organizational investors in Dholera Real Estate space. Established in 2014, Smart Homes Infrastructure emerged as the major player in Dholera SIR. In the last few years, it has built high stature by fulfilling the quality parameters and trust of their investors.
Smart Homes Infrastructure mainly deals in Commercial, Industrial and Residential NA Lands & Projects.